Wire Balustrades Metal Insert System black, Black Wire Balustrades, Metal Insert System black
Wire Balustrade - Metal Insert System - Black
Is one of our most streamline systems. It is suitable for use with metal posts and is great for both straight sections and stair sections. Tension is created on the wire by threading the LHT/ RHT swage studs into the LHT/ RHT Nutserts. Tightening the nuts against the head of the Nutserts locks the system in place.

THIS SYSTEM:
• is suitable for use with metal posts
• is great for both flat and stair sections
• Requires factory hydraulic swaging
• AWR can factory swage balustrade wires to your exact lengths. Order before 2pm for next business day pick up or dispatch.

KEY BENEFITS OF THIS SYSTEM:
• Wires are pre-manufactured to your exact lengths
• Extremely quick and simple installation
• BlackEtch process offers a unique, stylish, and durable finish
• BlackEtch process offers a smooth black finish with superior corrosion resistance
• All fittings made from high quality 316 grade stainless steel (Nutserts 304 grade)
• This system is suitable for both flat and stair sections when used with swivel connectors on stairs.

COMPONENTS REQUIRED PER WIRE:
1 x NS-BS-M06-L - M6 LHT Large Flange Nutsert 304 Grade
1 x NS-BS-M06-R - M6 RHT Large Flange Nutsert 304 Grade
1 x BS-7801-03635L - M6 x 35mm LHT Swage Stud to suit 3.2mm Wire 316 Grade
1 x BS-7801-03635R - M6 x 35mm RHT Swage Stud to suit 3.2mm Wire 316 Grade
2 x S03 - Cut and Factory Swage (Additional Cost)
BWRS119316-032 - 3.2mm 1 x 19 Wire Rope 316 Grade (Additonal cost Charged per Metre)

Add Ons for Stairs
1 x BS-7813L-0615 - Swivel Connector M6 x 15mm LHT - 316 Grade Stainless Steel
1 x BS-7813R-0615 - Swivel Connector M6 x 15mm RHT - 316 Grade Stainless Steel


Exclusively available through AWR Solutions our BlackEtch process offers a unique, stylish, and durable finish to your wire balustrade system. Etched into the surface of the fittings and wire our BlackEtch process offers a smooth black finish with superior corrosion resistance. To see this great finish for yourself we recommend ordering a free sample here.

AWR Solutions only recommends the use our own internal factory swaging system when purchasing the BlackEtch range of hardware and wire rope. Alternative Swaging procedures will not be covered under AWR Solutions standard product warranty.
Wire Balustrade - FAQ's
Q: What are the best Wire Balustrade posts for the Wire Balustrade - Metal Insert System?
A: Wire Balustrade - Metal Insert System is suitable for use with metal posts
Q: Is this product suitable for a Flat Balustrade or Stair Balustrade?
A: Wire Balustrade - Metal Insert System is suited to both straight sections and stair sections
Q: How long does it take for my wires to be manufactured?
A: If your order is confirmed by 2pm we will have your wires manufactured and ready for dispatch or pick-up the following business day.
Q: What hole size do I need in my posts for the Wire Balustrade - Metal Insert System?
A: You will require an 9mm hole in your end connection posts to install the Nut Rivets. For your intermediate posts, an 8mm hole will be required to pass the threaded terminal through.
Note: if you are using split grommets (106874FB or 106874FS) you will require an 11/32" hole (8.73mm ) in your intermediate posts.
Note: A Nut Rivet Tool is required to install the Nut rivets in your end posts.
Q: Can I use this Wire Balustrade System for Stairs?
A: Yes the Metal Insert System can be used on stairs but you will require 1 x LHT Swivel Connector and 1 x RHT Swivel Connector per wire.
Q: What measurements are required for the Wire Balustrade - Metal Insert system?
A: Please give us your inside post to inside post measurements between your connection posts and we will take care of the rest.
Q: What is the maximum length I can use with the Wire Balustrade Metal Insert System?
A: The maximum recommended span between connection posts for this system is 10 metres.
Q: Do I need any special tools to install this Wire Balustrade system?
A: You will need a power drill and Drill Bits (If posts not being supplied). This system does also require Nut Rivet Tool capable of installing LHT Nut Rivets. You will require two adjustable shifters for tensioning, we do also recommend purchasing a C spanner to grip and holds the terminals for easier installation.
Q: How do my wires arrive to me?
A: All wires are bundled per section and labelled with your measurements for quick installation on site.
Q: Can I run my around corners?
A: We strongly advise against bending your wire around corners and angled sections. This can fatigue the wire over time as well as damage to your posts (especially timber). Wires should be terminated at each corner and end post.
Q: How many runs of wire do I need for my Balustrade?
A: To comply with Australian NCC regulations most wire balustrades will require 80mm spacing between your wires when your intermediate posts are no more than 1500mm apart. We highly recommend reading the Wire Balustrade Regulations Help section of our website prior to ordering.

More Questions? No problem, just send us an email at sales@awrsolutions.com.au or give us a call on 1300 781 266 and we would be happy to help.
(WBSB-MIS)
Be The First To Review This Product!
Help other AWR Solutions users shop smarter by writing reviews for products you have purchased.
We Also Recommend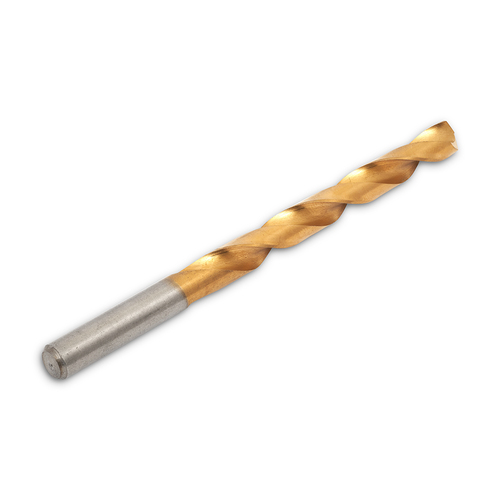 DB-JTN-9.0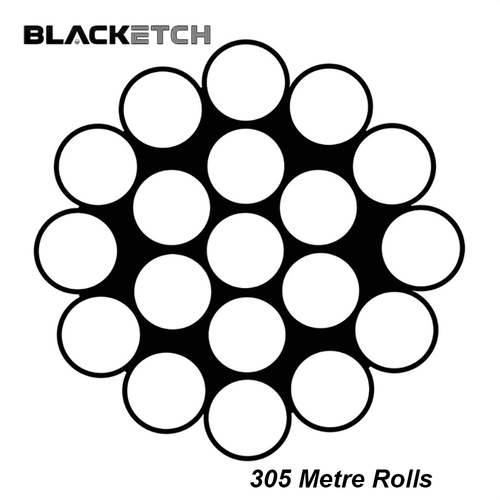 BWRS119316-032
MT01-090
You May Also Like
More From This Category