Trex Composite Decking and Why Builders Love it
AWR Solutions | 13 January 2020
Building a Deck comes with a myriad of decisions, including the type of material to use.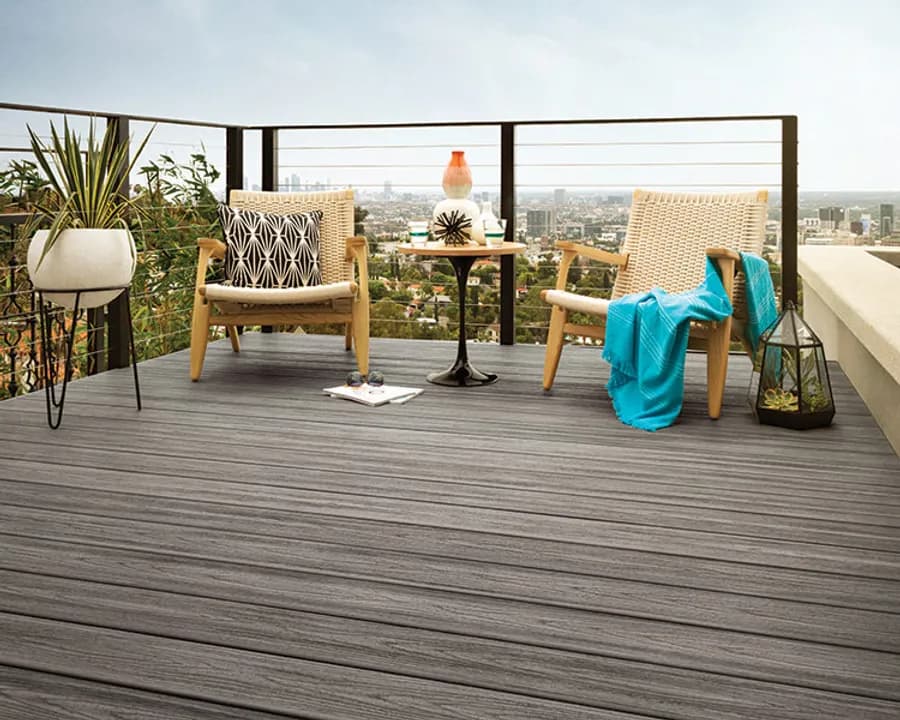 Building a Deck comes with a myriad of decisions, including the type of material to use.
Do you use wood, tiles, PVC or composite decking boards?
In recent years, more Builders and Homeowners are choosing to use composite decking for their decks. But why are so many builders choosing to use Trex Composite Decking as compared to other decking options?
Trex Decking is easy to Install and is easy to work with:
Trex boards are wider than standard decking boards at 140mm, instead of 90mm. This means that you use fewer decking boards and ultimately cutting down on installation time.
Trex boards can be installed using a range of fastening solutions suitable for both steel and timber sub-structures. Specialist installation options offer an extremely quick and easy install. Below are some of the most popular options for use with Trex decking: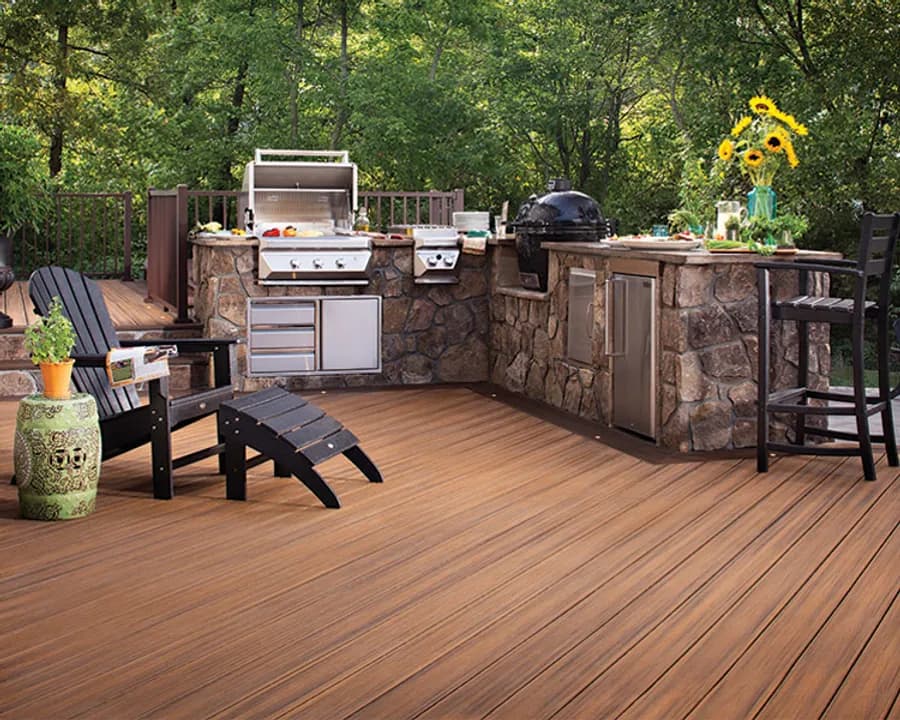 Trex Connector Clips
Trex Connector Clips are a hidden fastener, which is installed between the decking boards and screwing directly into the joist. The Connector Clips design ensures you get uniform spacing between the boards taking the guesswork out of installation. Connector Clips also remove the need for pre-drilling of the decking boards. They have been designed with the installer in mind, ensuring you get a simple and quick installation of the deck.
KlevaKlip Snap-LOC Clips for Trex
KlevaKlip Snap-LOC Clips are made from high quality engineering polymers. The Snap-LOC Clips allow the Trex decking boards to be snapped into the clip by the weight of someone "walking the board into the clip". The Snap-LOC Clips provide the correct gapping between boards, are extremely quick and easy to install, and look great once installed. They system enables installers to fix boards up to 3 times faster than conventional fastening systems.
Pro Plug System for Trex
The Pro Plug System for Trex Composite Decking is a superior, and easy to install plug fastening system. This system is available for all Trex Composite Decking Board colours.
Using the Pro Plug Tool which drives screws to the correct depth without stripping the screw recess or damaging the deck board surface. Pro Plug Fasteners are made from Marine Grade 316 Stainless Steel with plugs made from actual Trex Composite Decking material. Once the plugs are installed, they are almost impossible to see.
Unlimited Design Potential
Decks today come in many colours, sizes, shapes, and levels. Installers and Homeowners prefer the Trex composite decking due to its endless designs and possibilities.
By combining colours, utilising breaker boards and using changes in board direction you can achieve a truly unique and fantastic finish to any deck design. Trex offers a range of board colours that can be combined to complement and enhance the design of any deck.
Trex Boards are Environmentally Friendly
If you're passionate about the environment, you'll love Trex composite decking.
Trex boards are made from 95% recycled material. This includes plastics (laundry detergent containers, shampoo bottles, and grocery store bags) combined with reclaimed wood and sawdust (scrap doorframes, window scraps, cabinet pieces and lumber).
Unlike pressure-treated wood decking, which contains toxic chemicals meant to preserve it, Trex decking is safe for your health and the environment.

Trex Composite Decking Equals Happy Customers
With Trex products, customers will always be satisfied with your build.
One of the main reasons why Trex decking is a favourite among many Homeowners is its durability and low maintenance nature. Trex decking is manufactured with a high-performance shell that wraps around the boards to protect it from scratching, insects, termites and the elements.
Once installed, a homeowner doesn't have to worry about ongoing maintenance, painting or staining costs. Trex boards are built to last with a 25 year limited residential warranty.
Trex decking is also a favourite among homeowners because it doesn't easily stain. Your client can hold a party on the deck without worrying about the stains that come with food and wine droppings.
As a builder, you'll have peace of mind knowing you will never receive callbacks when you use the high performance Trex boards.
Brand Recognition
Over the years, Trex has built a name for itself as the leading composite decking producer. Trex decking boards are made under stringent quality control in the USA. Their high quality and durable boards have contributed to their global brand recognition.
This global popularity is another reason why many builders love Trex composite decking.
Use Trex Composite Decking for all your Deck Construction Projects
Before building any deck, it's essential to consider several key factors. How is your client planning to use the deck? Where will the deck be built? Is the deck covered by a warranty?
It's vital to know what to expect when you're building a deck. Research thoroughly and remember Trex is here to help you build your customer's dream deck.